Yastremsky updated personal record in the WTA rankings
|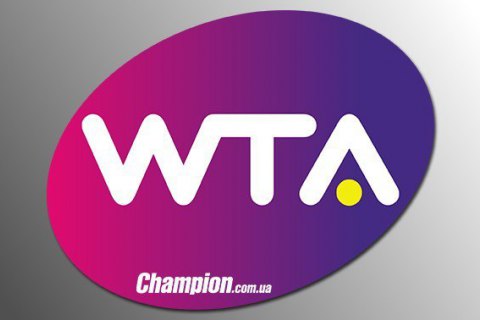 In the updated WTA ranking Ukrainian Dayana Yastremsky the third week in a row beating a personal best.
19-year-old tennis player went up one position and is only a step away from getting in the Top 25.
We will remind, last week Dayana made it to the quarterfinals of the tournament in Wuhan.
The first racket of Ukraine Elina Svitolina, also left the tournament in Wuhan on stage, retained the third place ranking.
The Top 100 are still two Ukrainian women – is not serving because of the injury Lesya Tsurenko is located on the 68-th position, and the loser in qualifying for the China Open Kateryna Kozlova has lost 8 lines and dropped to 85th place.
On the verge of inclusion in the elite list of the Top 100 is Katarina Zavacka that after record achievements in his career in reaching the semifinals of the WTA tournament in Tashkent, has climbed 24 positions and takes a 118-th place.
Significant progress (+16 places) showed Martha Kostiuk, who reached the semi-finals of the tournament in Valencia, which allowed the Ukrainian to occupy the 166th place.
In the Top 200 is also angelina Kalinina.
In the Top 10 the only change was a reshuffle Simona Halep and Bianchi Andreescu.
The updated WTA rankings:
Ashleigh Barty (Australia) – 6446
Karolina Pliskova (Czech Republic) – 6125
ELINA SVITOLINA (UKRAINE) – 5320
Naomi Osaka (Japan) – 5011
Simona Halep (Romania) – 4907 (+1)
Bianca Andreescu (Canada) – 4835 (-1)
Petra Kvitova (Czech Republic) – 4571
Kiki Of Bertens (Netherlands) – 4225
Serena Williams (USA) – 3935
Belinda Bencic (Switzerland) – 3738
…
26. Dayana Yastremsky (1960, +1)
68. Lesya Tsurenko (907)
85. Kateryna Kozlova (724, -8)
118. Katarina Zavacka (553, +24)
166. Martha Kostiuk (373, +16)
178. Angelina Kalinina (345, -1)
233. Daria Lopatetska (254, +2)
287 Maria Chernyshova (196, -3)